What we need is a movement!
Saving Social Security and Closing the Income Gap Go Hand-in-Hand
Talk about a no-brainer!
The $2.5-trillion Social Security Trust Fund, which current workers, including the much-maligned Baby Boom generation, have been bulking up with our 6.2% payroll tax and the 6.2% that our employers have to pay, is slated to be exhausted by 2036-8. Unless more money is injected into the system to cover the tsunami of retirees born between 1946 and 1964, the program, if it were just running on current payroll taxes, would only be able to cover 75% of promised benefits to current retirees.
At the same time, the rich are getting richer every year, and the rest of us poorer.
Income tax rates for the rich are far lower now than they were in the 1990s, '80s or in any prior decade. Meanwhile loopholes and deductions and exemptions for the wealthy keep getting added to the tax code to help make them richer. (Those rich enough to be able to use the Schedule A tax form get to claim all mortgage interest, including for vacation homes. They get to deduct the cost of fancy insurance plans and pricy medical care, they get to deduct their state and local taxes, and they get taxed much less than even a low-income wage-earner on income they earn from investments.)
Everyone, except the rich themselves of course, agrees that the widening wealth gap in the US (now about the same as in Jamaica and Argentina) is a terrible thing, and everyone agrees that something needs to be done to keep Social Security well-funded.
What isn't being said is that the two problems are linked and can be at least partially solved simultaneously.
Think about it: As things stand, only the first $113,400 of wage income is subject to the Social Security tax -- the so-called FICA tax. Even if you earn $2 million or $200 million a year, you still only pay that 6.2% FICA tax on the first $113,400 of it--a maximum tax of $7,030.80 per person or $14,061.60 for employee and employer.
If the cap were eliminated, as was done long ago for the Medicare tax, so that the rich and their employers -- or rich people themselves if they are self-employed -- had to pay the full 12.4% tax on their income, almost all of the shortfall in the Social Security Trust Fund's ability to pay for the retirement benefits of the Baby Boomers and subsequent retirees would be eliminated. If, beyond that, investment income was also made subject to the Social Security tax, either as a straight percentage of profits, or as a small 0.25% to 0.5% tax on stock and bond transactions, not only would the entire shortfall be gone, but there would be money to do what an increasing number of Americans are saying must be done: increase retirement benefits.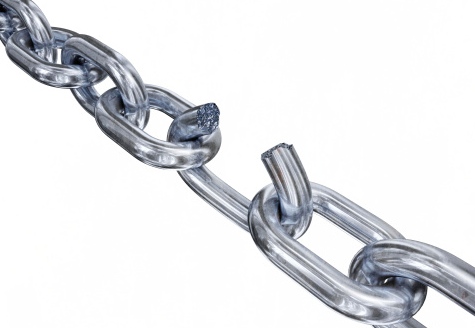 The chained CPI 'reform' proposed by Obama to "fix" Social Security would rob retirees of tens of thousands of dollars each
Loading
This is the video tape of Davis in Lahore police custody


___________________________
___________________________
Live Stream of the Occupation of Wall Street! The Revolution will be filmed after all! (Courtesy of Globalrevolution)
________________________
Fightin' Cock Flyer
Listen as Chuck, John, Dave and Linn Join Prairie Radical Mike Caddell of the Fightin' Cock Flyer on Radio Free Kansas
Here's the link to prairie radio radical Mike Caddell's Radio Free Kansas program, where you can hear the podcast of the whole group interview that was conducted on Saturday, May 8.
Also, listen to Dave Lindorff on Chris Cook's Gorilla Radio on CFEV Radio in Victoria, Canada.
Donate $50 to ThisCantBeHappening.net and get a free signed copy, postage paid, of Dave's classic tome The Case for Impeachment (St. Martin's Press, 2006). Just click on the cover image to go to the Paypal payment page, make your payment, and send a note to Dave calling his attention to the payment, and giving your mail address and the name you want the inscription addressed to.
---------------
Have a comment to make?
You can write us at ThisCantBeHappeningMail@yahoo.com
We may not answer you, but we'll probably read it.