Academic freedom under attack
A Conversation with Prof. Nel about an Attempt to Fire Tenured Faculty for their private Online Posts
This week's "This Can't Be Happening!" radio program on PRN radio features an interview with Dr. Phil Nel, a distinguished professor of English at Kansas State University, and an outspoken opponent of a current effort by the Kansas Board of Regents to impose a new "social media policy" on all the state's public higher education institutions -- a policy that would allow administrators to fire even tenured faculty for posting statements that "damage" the school or negatively impact "harmony" on campus.
Nel tells program host Dave Lindorff that this current campaign in Kansas is just one part of a nationwide attack on freedom of inquiry, thought and speech on the nation's public colleges and universities, and more broadly on public education in general.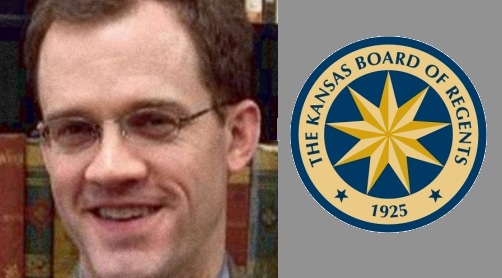 Prof. Phil Nel and other defenders of academic freedom are taking on the Kansas Board of Regents (to hear program, click here or on the photo above)
Loading
This is the video tape of Davis in Lahore police custody


___________________________
___________________________
Live Stream of the Occupation of Wall Street! The Revolution will be filmed after all! (Courtesy of Globalrevolution)
________________________
Fightin' Cock Flyer
Listen as Chuck, John, Dave and Linn Join Prairie Radical Mike Caddell of the Fightin' Cock Flyer on Radio Free Kansas
Here's the link to prairie radio radical Mike Caddell's Radio Free Kansas program, where you can hear the podcast of the whole group interview that was conducted on Saturday, May 8.
Also, listen to Dave Lindorff on Chris Cook's Gorilla Radio on CFEV Radio in Victoria, Canada.
Donate $50 to ThisCantBeHappening.net and get a free signed copy, postage paid, of Dave's classic tome The Case for Impeachment (St. Martin's Press, 2006). Just click on the cover image to go to the Paypal payment page, make your payment, and send a note to Dave calling his attention to the payment, and giving your mail address and the name you want the inscription addressed to.
---------------
Have a comment to make?
You can write us at ThisCantBeHappeningMail@yahoo.com
We may not answer you, but we'll probably read it.