Gangsters, warriors, thugs
TAO: The NSA's Band of Technology Criminals
On this website, we've speculated that one outcome of the flood of NSA-centered revelations has been to desensitize U.S. citizens and diminish outrage at what is actually revealed. We are becoming conditioned to the horror story that is the National Security Administration.
Right before Christmas, we got another dose of breath-taking outrageousness through the reporting of a group of journalists courtesy of the German weekly news magazine Der Spiegel. The report profiles the work of a powerful unit of technological thugs called the Tailored Access Operations unit or TAO -- either an unfortunate coincidence in naming or a reflection of disdain for another culture.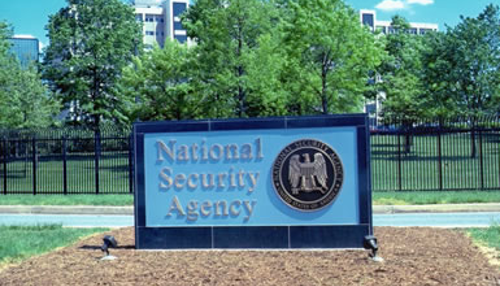 TAO's Parent and Home: NSA Headquarters

By the NSA's own admission, this is among its most important programs and one of its fastest growing. Its existence has already been reported on by the Washington Post based on Edward Snowden information. These Spiegel articles add disturbing details to the picture.
The unit, founded in 1997 and now comprised of an estimated 1,000 technologists and support staff in a half dozen offices nationwide, attacks highly selective and well-protected targets. It steals data, conducts on-line denial of service and other attacks against computers and servers in other countries (including government servers and websites), sneaks into offices and other locations to break open and tamper with computers, and intercepts shipments of equipment to break into those and insert modifications that will allow NSA data capture.
Yet, as frightening as this activity is, perhaps TAO's greatest attack is on the Internet itself. It has turned a technology that was designed to enable communication among the world's people into an implement of war and sabotage. In fact, one TAO paper explains the need to "support Computer Network Attacks as an integrated part of military operations."
In the NSA's on-line war effort, this is its shock troop, housed separately from all other NSA staff and drawn from the NSA's elite programmers and hackers. "Their job is breaking into, manipulating and exploiting computer networks, making them hackers and civil servants in one," the Spiegel report explains. And their assignments are usually to go after those "targets" that have proven most resistant to the NSA's normal spying and data-capture methods.
Snowden documents demonstrate how wide and pervasive this unit's work has become. According to Bloomberg Businessweek, TAO operations intercept and collect about two petabytes of data every hour -- for reference, a petabyte is a quadrillion bytes of data (the article you're reading contains about 12,000 bytes).
Loading
This is the video tape of Davis in Lahore police custody


___________________________
___________________________
Live Stream of the Occupation of Wall Street! The Revolution will be filmed after all! (Courtesy of Globalrevolution)
________________________
Fightin' Cock Flyer
Listen as Chuck, John, Dave and Linn Join Prairie Radical Mike Caddell of the Fightin' Cock Flyer on Radio Free Kansas
Here's the link to prairie radio radical Mike Caddell's Radio Free Kansas program, where you can hear the podcast of the whole group interview that was conducted on Saturday, May 8.
Also, listen to Dave Lindorff on Chris Cook's Gorilla Radio on CFEV Radio in Victoria, Canada.
Donate $50 to ThisCantBeHappening.net and get a free signed copy, postage paid, of Dave's classic tome The Case for Impeachment (St. Martin's Press, 2006). Just click on the cover image to go to the Paypal payment page, make your payment, and send a note to Dave calling his attention to the payment, and giving your mail address and the name you want the inscription addressed to.
---------------
Have a comment to make?
You can write us at ThisCantBeHappeningMail@yahoo.com
We may not answer you, but we'll probably read it.